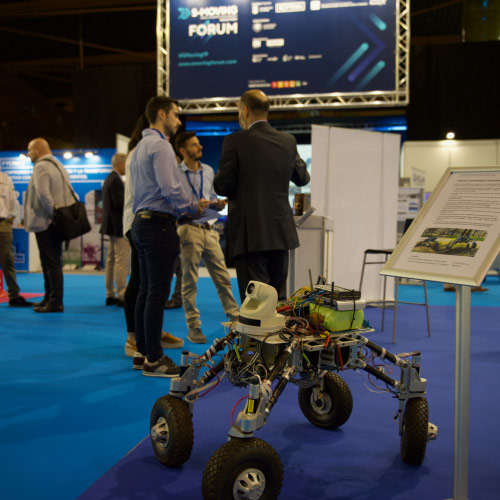 S-Moving 2021
29 September

-

30 September
S-Moving, Smart, Autonomous and Connected Vehicles Forum
S-Moving Forum integrates into Greencities reinforcing its program with highly content specialised in intelligent, autonomous, sustainable and connected mobility.
S-Moving is the reference space for companies, professionals, entities and public administrations in the sectors of Intelligent, Autonomous and Connected Vehicles.
Greencities and S-Moving have closed the doors of their eleventh and third edition, respectively, positioned as the national reference meetings for the agents involved in the development of intelligent, sustainable, efficient and connected territories. In total, the events, which have managed to be held in a face-to-face format, have brought together 1,560 professional visitors around a wide range of services and tools for a more advanced management model and for the improvement of public services.