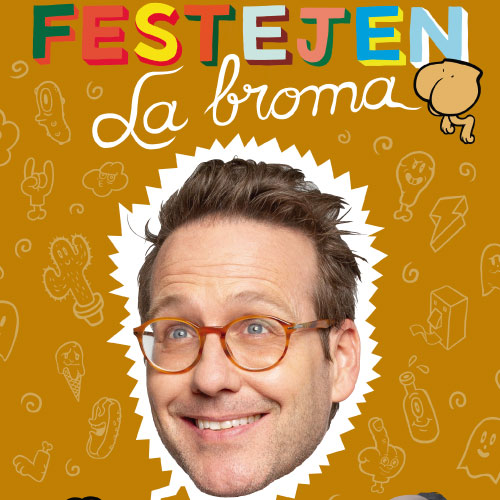 "Festejen la broma" Joaquín Reyes
Joaquín Reyes presents a new show of humor. How do you stay? With the twisted ass? Twisted ass? He has prepared with great care an amalgam of jokes to the delight of his beloved audience and also, of some clueless who gets into the theater looking for intelligent humor. In spite of being an old man -in the world of comedy, of course- Reyes has not lost the freshness of his early days, does this mean that he still makes fart jokes? Indeed he is. Fine -and also fat- irony, "crazy" ideas and nihilistic tunes, all that and much more is ¡Festejen la broma!
On the back of a sorrel pony he will tour most of the theaters in the country, in a tour where he has committed himself to perform sober. Don't miss it and… celebrate it!