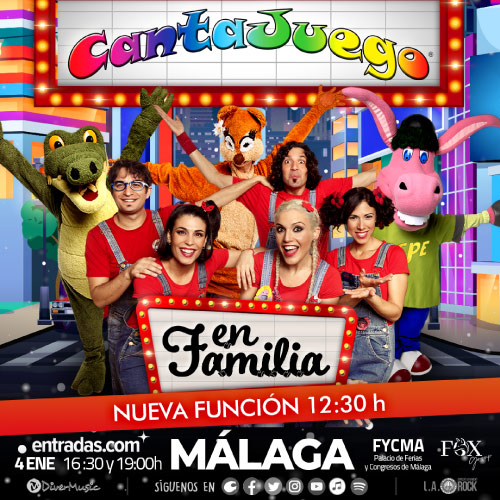 CantaJuego in Family 2022
CantaJuego continues its tour and arrives in different cities with a show for the whole family to enjoy. Games and fun in a show starring the iconic CantaJuego and their faithful friends, Coco, Pepe and Buby among other characters, who will perform their greatest hits with a Christmas twist. A plan full of music, choreography, humour and energy for young and old alike.
IMPORTANT NOTICE: Due to current regulations all attendees must purchase a ticket, including children and adults, regardless of age and whether they occupy a seat or not. Show recommended for children aged 12 months and over.
3 shows:
1st show: 12:30pm.
2nd show: 4:30pm.
3rd show: 7:00pm.
¡Comparte este artículo en tus redes sociales!